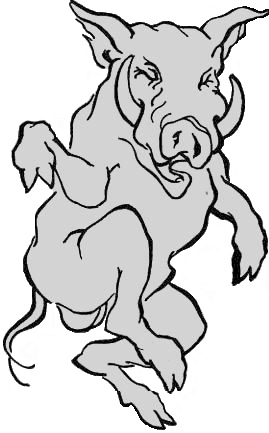 JIMMY HELLERICH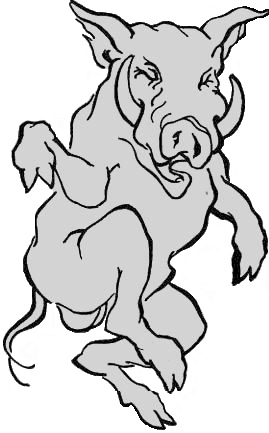 James P. Hellerich, "Jimmy" as most of his close friends call him, was born and raised in Northwest Missouri. Jimmy spent most of his early years working on his Grandpa's farm learning the trade and building memories that later have become the basis for his music. Jimmy has great respect for the land and still loves to fish, camp and dig 'taters'.


Jim takes his son Josh to the same fishing hole that he went to as a kid and wrote Josh and Daddy Gone Fishin' as a reminder of the simple joys of a father/son relationship. Jim's songs are about life on the farm, family members, loves lost and loves found.


Jim's mother finally bought him his first guitar, a 1958 Fender StratoCaster. Jim likes to toy with Casio keyboards and blows the meanest harmonica this side of the Missouri River. Jim's early musical influences were Johnny Cash and Neil Diamond. Although Jim and his current band PIGFARMER play both Neil and Johnny's songs, the band plays them in a style of music called PUNK-A-BILLY. The style is old-fashioned hillbilly with a twist of alternative country. There is nothing quite like it on the market...yet!


Jim has been in several bands in the past 20 years--Vogue, The Sons, The Deans, Jimmy Sex, and currently, PIGFARMER. Besides playing regular gigs in the local area, Jim and his band traveled to Texas and opened for Bobby G. Rice at a benefit and went to another benefit in Springfield, Missouri.


Jim and his wife traveled to Tennessee to record with Midland Productions, owned by Bobby G. Rice--a well know artist and producer/publisher. Both songs were released on Midland's label. Boop --a fun song about Jim and his coon dog--was released on Midland 6, a compilation CD. Boop made it to #13 on the Independent Chart and #75 on the Airplay International Top 100 Country Chart. This Old Farm was released on Midland 7's compilation CD and made it to #8 on the Independent Chart and #58 on the Airplay International Top 100 Country Chart.


Although Jim has dreams of being in the bright lights, he loves playing in his band PIGFARMER. Jim enjoys playing his original songs with the other members of the band as each member contributes their artistic talents to make PIGFARMER a very tight and talented three piece band. Jim's goals include making tapes and CD's of his music, and making a living playing his songs. Someday he plans to retire to the country, to sit back and watch the grass grow. But for now, it's music....only his music